WRITTEN BY Rachel Carpenter
With the warmer weather of spring, people can get back outside and enjoy nature, wildlife and all kinds of fun during their free time. Since we're on a college campus, it can be harder to find parks or nature areas other than the ones we have at UTK.
These 8 nature areas around Knoxville and East Tennessee are fun places to go explore on the weekends or on a free day of yours.
World's Fair Park
Hopefully, you already know about World's Fair Park here right by UTK's campus. It is one of the closest parks near campus that you can walk to from your dorm or apartment – especially if you live in or near the Fort Sanders area.
A highlight of this park is the Sunsphere, where you can go up to the top and see the view of Knoxville. 
UT Gardens
This is another nature area that is on UTK's campus. It is on the agricultural campus near the University Commons. There are plenty of seating options and event spaces where you can have a nice picnic or explore the different areas of the garden.
Ijams Nature Center
The Ijams Nature Center is only 3 miles from downtown Knoxville, so it is relatively close to UTK's campus. There are so many fun activities you can do at this nature area. You can hike the trails, go swimming at the Mead's Quarry Lake or climb the Ijams Crag. 
Forks of the River Wildlife Management Area
This is a different type of nature area: it is a wildlife management area and hunting preserve. It is about a mile away from Ijams Nature Center.
You can go exploring the Will Skelton Greenway here by hiking or biking. There is also a field of sunflowers near summer which looks picturesque.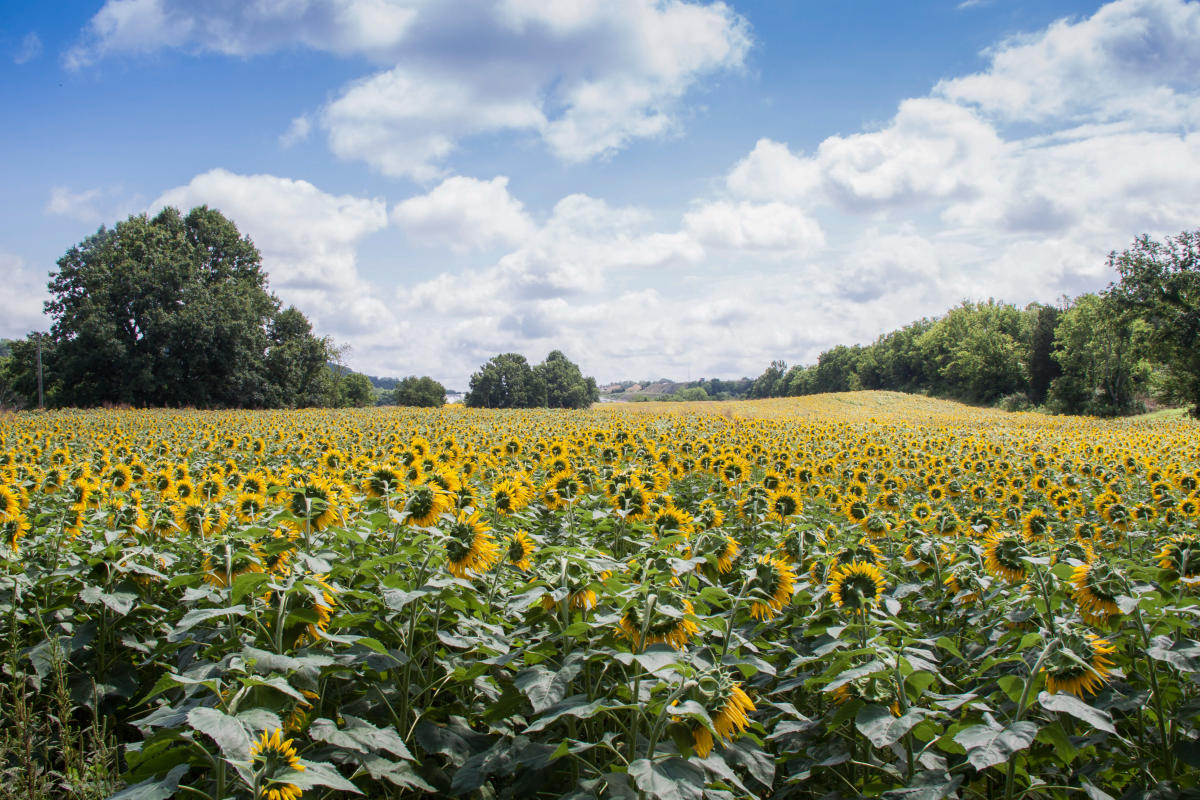 Seven Islands State Birding Park
At this nature area, the main activity to try out is bird watching because of the grassland and wetland habitats, which are perfect for different species of birds like Tree Swallows.
Other activities include hiking the different trails, fishing at the French Broad River or just exploring the different areas of the park. This park is a little further away from campus than the others at about a 30 minute drive.
Concord Park (The Cove)
Concord Park wraps around Fort Loudoun Lake, with different parks ranging from the East Park, West Park and the Cove. In the different parks, there are different areas and activities like skating, picnic areas, dog parks, trails, greenways and swimming.
The Cove, specifically, is right on Fort Loudoun Lake, where you can fish, paddleboat, sail and swim – some of the best activities to do in warmer weather. It is also located away from campus, ranging from 25 to 30 minutes.
Turkey Creek Wetland
This is in Turkey Creek, where you would least expect it. There is a long greenway where you can walk and explore the area of wetlands.
UT Arboretum
The UT Arboretum is in Oak Ridge and is owned by the University of Tennessee Institute of Agriculture. There are different trails to hike and vegetation species to see as part of an outdoor classroom.